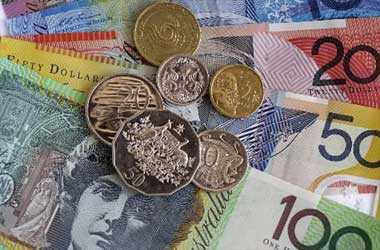 After reaffirming its dovish position in its quarterly economic statement, the Reserve Bank of Australia pushed the Australian currency below 0.7400 versus the US dollar on Friday, putting it on course for a nearly 2 percent weekly loss. While boosting its GDP and inflation predictions, the central bank noted that progress on wage growth was still expected to be modest, and that a rate rise in 2024 is remained the key justification for hiking interest rates.
Bond traders and futures markets reduced their expectations for a far earlier increase in the cash rate, bringing the benchmark 10-year yield down to roughly 1.8 percent, after rising over 2 percent in late October, as the Australian dollar strengthened. During its November meeting, the Reserve Bank of Australia dropped its 0.1 percent yield goal on the April 2024 government bond and deleted its previous prediction that interest rates will not increase until 2024.
A record low cash rate of 0.1 percent was maintained for the 12th consecutive month, and policymakers committed to continue to purchase government bonds at a rate of around A$4 billion per week until at least the middle of February 2022. The RBA said that the decision to discontinue the yield objective reflects the strengthening in the economy and the achievement of the inflation goal sooner than planned.
A central prediction for underlying inflation at the end of 2023 is no greater than 21/2 percent, with only a modest rise in wages growth. "The board is willing to remain patient," says the statement. It has been under increasing pressure to alter its path since last week, when statistics revealed that core inflation had risen beyond the RBA's target range of 2-3 percent. Meanwhile, Governor Philip Lowe said that the most recent statistics and estimates did not support an increase in interest rates in 2022.
Retail sales in Australia increased by 1.3 percent month-over-month in September 2021, according to preliminary figures that were not altered and after a final 1.7 percent decline in August 2021. Retail sales increased for the first time since May, when the Delta epidemic spread over portions of the nation.
Sales of household goods increased by 4.3 percent in September, compared to a decrease of 2.3 percent in August. Sales of clothing, footwear, and personal accessories increased by 5.9 percent, compared to a decrease of -15.7 percent, and sales of cafes, restaurants, and takeaway food increased by 4.3 percent (5.0 percent vs -7.0 percent ). Additionally, sales of other products increased at a quicker rate (2.1 percent vs 0.8 percent ). Sales in the food retailing industry (-1.4 percent compared to 2.1 percent) and department shops, on the other hand, declined (- 0.3 percent vs -10.2 percent ).
Sales continued to fluctuate across states and territories, depending on whether or not limitations were imposed, repealed, or extended throughout the year. Retail commerce declined by 4.4 percent in the third quarter of this year, after a 0.7 percent increase in the previous quarter. As domestic demand deteriorated as a result of lockdown measures to combat the spread of the Delta strain in several regions, imports of goods and services to Australia fell by 2 percent month on month in September 2021 to AUD 32.73 billion, according to the Australian Bureau of Statistics. Arrivals of intermediate and other commercial products decreased by 1% to AUD 11.79 billion, with petrol and lubricants being the main drag on the figure (-8 percent).
Additionally, purchases of consumer goods decreased by 10% to AUD 8.83 billion, with non-industrial transport equipment accounting for $971 million of the decrease from a record high in August 2021. Imports of capital goods, on the other hand, increased by 7 percent to AUD 7.20 billion, boosted by imports of capital goods n.e.s (68 percent).Additionally, arrivals of services increased by 4 percent, with transportation being the primary driver (11 percent).
Exports of goods and services from Australia fell by 6 percent month on month to a three-month low of AUD 44.97 billion in September 2021, as a result of weakening overseas demand as more nations grappled with an increase in instances of the Delta strain of avian influenza. Non-rural goods sales fell by 6 percent to AUD 33.41 billion, with metal ores and minerals (-16 percent) and metals, excluding non-monetary gold, accounting for the majority of the decline (- 23 percent). Shipments of non-monetary gold fell by 41% to AUD 1.44 billion, a decrease of 41% from the previous year.
In the meanwhile, shipments of agricultural commodities remained almost stable at AUD 5.16 billion, and net exports of items under merchanting remained virtually unchanged at AUD 34 million over the period. Sales of services, on the other hand, increased by 3 percent to AUD 4.93 billion, boosted by travel (8 percent). Following a record high of AUD 14.74 billion in the previous month and in accordance with market expectations, Australia's trade surplus shrank to AUD 12.24 billion in September 2021 from a record high of AUD 14.74 billion the previous month.
Exports fell by 6 percent month on month to AUD 44.97 billion, a three-month low, as a result of weakening foreign demand as more countries struggled with an increase in cases of the Delta strain. Imports fell by a softer 1 percent to AUD 32.73 billion, also a three-month low, as more countries struggled with an increase in cases of the Delta strain. When the first nine months of the year are taken into account, the trade surplus increased to AUD 97.42 billion from AUD 53.19 billion in the same period of the previous year.