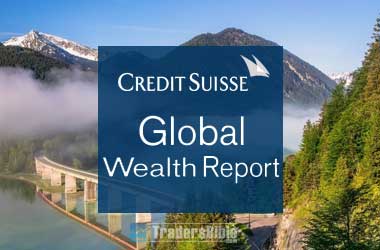 Australia is a bit poorer now as the net worth of the Australians has fallen significantly.
This is mostly because of the decline in the Australian dollar and the weak Australian market. The average wealth of Australian adults is now just $384,640 which is a drop by $28,670 when compared to the last year.
These figures were released by the Global Wealth Report which is published by the Credit Suisse Research Institute.
The news is quite concerning since the report shows that other developed nations like the United States and Japan witnessed an increase in their average wealth levels.
Experts mainly blame the decrease in Australian's wealth levels on the weaker Australian dollar compared to the US dollar. It does not help that Australia has a weaker GDP growth and a struggling property market.

The Global Wealth Report showed that the AUD dropped by 5 percent when compared to the USD while house prices down under dropped by 2 percent during 2019. The Aussie dollar used to hold the second spot but it has now fallen considerably. 

For current average wealth levels, Switzerland is at the top at $564,650. Hong Kong residents are close behind at $489,260 and the United States is third with $432,370.

Millionaires Disappearing In Australia

The drop in wealth levels has resulted in quite a number of Australian millionaires disappearing. The report states that close to 124,000 millionaires lost their status based in US dollar terms. This is the largest decrease in millionaires of any country. With only 1.18 million of them left, Australia is now in 9th place on the list of total number of millionaires globally.

This is a surprising downturn for Aussie millionaires given the fact that globally, there are more millionaires than ever. The current world total of millionaires pegs them at 46.8 million. Most of these millionaires tend to be from the United States, China, and Japan.

The report also shows a concerning trend for Australian wealth. The value of the Australian dollar has dropped 36 percent since 2011 and Australian adults have not increased their value during this period.

It is not only the average wealth rankings where Australia saw a drop but its median wealth level also dropped globally. It used to be at the top but strong Swiss performance and a fall in its averages saw Switzerland take the top spot with a median wealth of $227,890.