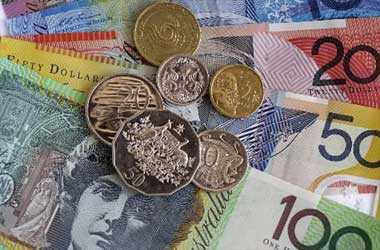 Based on the rally in the price of iron ore and coking coal, on October 13, we had advised currency traders to open long position in the AUD/JPY pair at 78.20, with an order to book profit at 79.80.
The same analysis report advised binary traders to invest in a one touch call option.
In about two weeks' time, the targets were met. The currency pair consolidated at 80 levels and went up further to hit a high of 82.80. Now, based on the arguments below, we believe that it is the right time to go short in the AUD/JPY pair.
On Monday, the Japanese Cabinet office reported that the economy grew 0.5% in the third-quarter, compared to the quarter ended June. The analysts were expecting a GDP growth of 0.2%. On an annualized basis, the Japanese GDP grew 2.2%. The positive news is expected to mildly strengthen the Yen, which had fallen sharply in the past one month.
News World
Considering the rally seen in the Greenback in the past week, we can argue that the market has priced the probable Fed rate hike in December. Thus, at this point in time, it would be unwise to anticipate a further rise in the US dollar simply based on a rate hike.
As excitement over Trump's victory starts subsiding, the Greenback would correct itself and that would be naturally accompanied by a rise of the Yen.
As anticipated by traders across the world, the iron ore price plummeted 9% to $72.80 per ton on Tuesday, after hitting a two year high of $79.80 on last Friday. A considerable fall in the iron ore price usually brings the Aussie down as the commodity is the number one export revenue earner of Australia. Based on the details mentioned above, we anticipate a short-term correction in the AUD/JPY pair.
The AUD/JPY chart indicates that the currency pair is losing momentum after hitting the resistance at 82.80. The stochastic oscillator is on the verge of crossing below the reading of 50. So, we can anticipate a short-term correction in the chart.
Bearing the above technical and fundamental analysis in mind, we suggest going short in the AUD/JPY pair near the level of 82. To prevent losses due to unexpected rise in volatility, a stop loss order can be placed above 83.20. The short position can be covered near 80.30.
A binary trader can place his bet on a one touch put option having a target level greater than 80.50. The chances of ending the trade in the money are higher if the put option remains valid for at least two weeks.