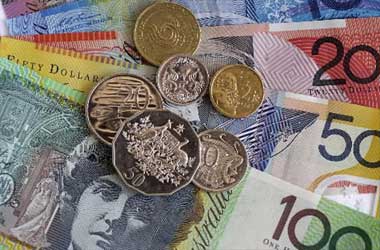 The unanticipated outcome of the UK election, which resulted in a hung parliament, and the dominance of the EU members over the UK on the Brexit issue took a toll on the Pound in early June.
The increasing immunity of the Australian dollar to the Chinese slowdown risks also enabled the Aussie to strengthen against the Pound.
However, in the past few trading sessions, the GBP/AUD pair has gained nearly 200 pips to trade at 1.6980 levels. We expect the trend to continue in the days ahead due to reasons provided below.
Last week, Mark Carney – Bank of England's governor – stated that a rate hike could be necessary to contain inflationary pressure. Carney issued the comment at the ECB's forum on central banking in Sintra, Portugal. In the recent past, the central bankers of several developed economies have turned hawkish. Thus, economists believe that in order to keep the Pound from falling further, Carney has no other option but to raise the interest rates.
Bloomberg TV Markets and Finance
On the other hand, the Reserve Bank of Australia kept the interest rates steady at 1.5% in the monetary policy meeting conducted on Tuesday. The RBA also issued a more or less neutral policy statement. The markets were expecting a hawkish statement from the RBA.
Commenting on the policy statement, Mark McCormick, an analyst at TD Securities in Toronto, stated that the Australian dollar would turn weak on RBA's hesitation to hike rates. The opinion is in line with analysts at Morgan Stanley and Nomura who expect all the major banks to turn hawkish, with RBA and the Bank of New Zealand as the notable exception. Thus, considering the contradictory statements by the BoE and RBA, we expect the GBP/AUD pair to rally further.
The price chart indicates consolidation at 1.6940. Additionally, the GBP/AUD pair is also moving along the ascending trend line. The momentum indicator is moving above the reading of 100. Thus, we can expect the uptrend to continue.
In the currency market, we wish to open a long position near 1.6960, with a stop loss order below 1.6900. We are looking at a level of 1.7230 to book profit. Likewise, in the binary market, we are planning to purchase a call option valid for a period of one week. We would enter into a contract with the binary broker when the currency cross trades near 1.6960 in the OTC market.