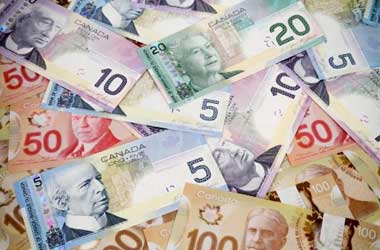 The US dollar is showing signs of recovering the lost ground against the Canadian dollar after the latter hit seven month high on reports of Chrystia Freeland, Deputy Prime Minister, being selected as the country's finance minister replacing Bill Morneau who resigned on Monday. Chrystia Freeland is the most trusted associate of Justin Trudeau and an ex-journalist.
The country's budget deficit is anticipated to reach $343.20 billion in fiscal 2020, representing 16% of the country's GDP. It is the largest deficit since the Second World War. At the time of writing this article, the loonie was trading at 1.3202 to a dollar. On January 27, the Canadian dollar hit 1.3148, the strongest level so far this year.
Low Treasury yields and gloomy economic data aided the greenback's decline. Crude oil, which is one of Canada's main export commodity, declined by 1.06% to close at $44.89 (Brent), but was not of big concern overall. Notably, production cuts implemented by the members of the OPEC+ cartel continue to support the price.
Canada government bond yields remained mostly unaltered, in line with the US Treasuries, with the ten-year yield at roughly 0.580%. Last Thursday, the Treasury yield hit a two-month high of 0.642%. In the meanwhile, home sales surged 26% m-o-m in July, reflecting the highest monthly gain, as per the Canadian Real Estate Association (CREA). Demand suppressed due to lockdown related restrictions caused a surge in home sales.
Commenting on the revival of the Canadian housing market, Derek Holt, vice President of capital market economics at Scotiabank, said "Any macro bet with a short Canadian housing thesis has gotten scorched yet again."
The Canadian dollar also benefits from the weakness in the US dollar index, which fell to the lowest level since April 18, 2020, in addition to its correlation with oil.
In a note to clients, Lee Hardman, a currency analyst at MUFG, wrote "We can see evidence that the correlation with the price of oil has strengthened. In a bullish technical development, the price of WTI closed above its' 200-day moving average for the first time since 21st January 2020. The CAD is displaying the strongest relative bullish momentum amongst G10 currencies which will keep downward pressure on USD/CAD as it moves closer to 1.3000."
As mentioned above, there are several explanations to the Canadian dollar's uptrend, including inflation-adjusted yield of bonds, assumed end of the US dollar as reserve currency of the world, outperformance of the Eurozone's economy and the usual "risk-on, risk-off" market. However, all the explanations have seen contradictions.
Francesco Pesole, a currency analyst at ING, wrote "CAD is a leader in the risk rally in G10 and likely benefiting from some unwinding of its excessive short positions. The key condition for this dynamic to persist is the continuation of resilience in the oil market which is providing substantial support to the loonie. The lower exposure to China and trade tensions continues to suggest CAD may be a favourable option than antipodeans within the $-bloc space if risk sentiment remains bid."