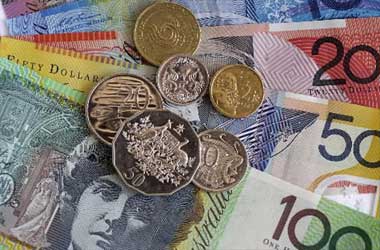 The Aussie rallied against the greenback in the Asian session after the report of improvement in Melbourne Institute inflation data and strong rise in ANZ job advertisements in June.
At the time of writing this article, the AUD/USD pair has gained from a low of 0.6928 to a high of 0.6968.
The Melbourne Institute (MI) Inflation Gauge increased by 0.6% m-o-m in June, following a 1.2% decrease in the earlier month.
The MI Inflation Gauge reflects the change in the price of products and services bought by consumers. The data has been structured to echo the quarterly CPI data published by the government.
The Australian job advertisements surged 42% in June as a major portion of the economy reopened from Covid-10 lockdown, even though job related advertisements decreased further compared with last year.
Data published by Australia and New Zealand Banking Group earlier today indicated that total job advertisements jumped to 89,252, on average in June, an increase from a mere 62,872 in May.
Advertisements had inched downwards by 0.3% in May after a sharp decline of 53.7% in April. In spite of the rebound, job ads are still down 44.6% y-o-y in June.
Commenting on the data, Catherine Birch, ANZ senior economists, said "This is not overly surprising, given that Covid-19 restrictions continued to ease across most of Australia during June."
She further stated "After an initial bounce, we expect the recovery will be a lot slower. There have been a number of recent large-scale lay-offs announced across a wide range of sectors, including travel, retail, media, consulting, and education."
She pointed out that the increase in fresh Covid-19 infections in Melbourne and revert to lockdown in multiple places presented a threat to rate and timeframe of recovery. Economists are worried that unemployment could surge towards 10% in the months ahead as many key business sectors were closed to battle the virus.
Official data last indicated that the unemployment rate increased to 7.1% in May, and would have hit 11% if the government initiatives had not restricted layoffs.
The ANZ job advertisement series is carefully monitored by the Reserve Bank of Australia (RBA), considering that it indicates factual job advertisements, while the ABS data is on the basis of hiring plans by firms.
The RBA has trimmed rates to a historical low of 0.25% and rolled out a huge bond purchase program to protect the economy from the negative effect of the pandemic.