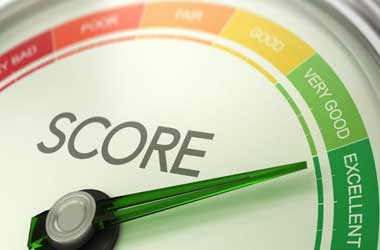 Credit scores play a major role in the financial life of every individual. In the past, credit scores were based on a mix of credit history, amount, balances, and payments.
This was called the FICO score and was used widely throughout the United States.
Now, the FICO scoring rules are about to change and this can affect millions of credit scores. This can be bad news for millions of Americans who are struggling with debt, removing some of their options.
Fair Isaac Corp., the company behind the FICO score, recently announced the launch of its new FICO 10 model. This will change how the scores are calculated. The main change is taking into account the level of debt that people are in. 

This new FICO model is a lot stricter than the old one. The company expects 110 million people to have a change of around 20 or so points. However, 80 million people will suffer a bigger change of more than 20 points. The new model will take a close look at the type of loans people have. Personal loans are a particular aspect they are looking at.

The idea is that the more loans you have, the lower your credit score. Another factor they will look at is the payment history of these loans. Currently, the new model will look at the past 24 months of a person's credit history.

CBS This Morning

This change could be big. For one, people will lower credit scores lose many options when it comes to borrowing. But it can be good news for those who have been on time on their payments and have whittled down on their loans.

In a statement, Dave Shellenberger, FICO vice president of product management said
Those consumers with recent delinquency or high utilisation are likely going to see a downward shift and depending on the severity and recency of the delinquency it could be significant.

FICO Wants To Be More Accurate

This shift to a stricter model is a big shift from the recent trend of being more forgiving to the consumer. Many credit scoring models have taken out various other factors that made credit scores drop like tax judgement and medical debt. FICO is fighting back so that the credit score is more accurate in showing the credit risk of each individual.

FICO is not the only credit scoring model out there though so others may find themselves with an untouched credit score. It will also be up to the lenders on which model to use.