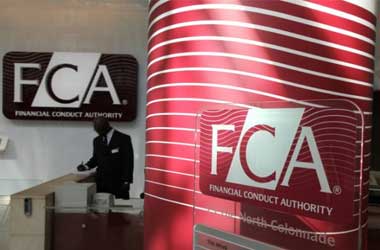 Britain's spread-betting firms saw a rout in the markets after regulatory body, the Financial Conduct Authority (FCA) released a consultation paper that recommends a crackdown on the contract for difference (CFD) segment.
Under CFD contracts, investors speculate on the market's movement without owning any underlying asset. They put up a fraction of the value of the investment and the payout depends on the market's movement. If the bet is correct, the bigger the move that occurs the higher the payout and vice versa.
In its report, the FCA stated that the spread-betting firms annually get around 525,000 customers and 82 percent of these customers lose money.
It said that the average loss was £2,200.The agency has suggested a series of measures to limit the risk entailed in these products.
Reuters
In a statement Christopher Woolard, the FCA's executive director of strategy and competition said
We have serious concerns that an increasing number of retail clients are trading in CFD products without an adequate understanding of the risks involved, and as a result can incur rapid, large and unexpected losses
The measures being planned are: issuance of standard warnings to customers, publishing of the proportion of winners and losers by the companies, placing a cap on the proportion of borrowed funds being traded and prohibiting providers from promoting CFD products through cross-selling.
Analysts were taken by surprise by FCA's report, as there had been no indication that the industry was under regulatory scrutiny.
The news of the crackdown caused an immediate impact on the share prices of the publicly listed betting firms, with the biggest hit being to IG Group the largest player that's listed. It declined by 38.4 percent, wiping out £1.1 billion of its value. Other large players also saw a plunge in their share prices. CMC Markets fell by 37.6 percent while Main Market-traded Plus500 dropped by 28.3 percent. The panic selling resulted in a total market value loss of £1.3 billion.
The companies responded by saying that the crackdown would result in loss of business. CMC pointed out that firms that depended on inexperienced clients are likely to suffer the most. Plus500 said it was expecting a 20 percent drop in business from British investors.
IG stated that the rules would hurt British companies the most. There are around 97 British firms operating in the spread betting market, while 130 foreign-based companies operating out of EU countries who are also licensed to offer services in the UK. The FCA said that if these companies did not follow the rules, they might face an advertising ban. The FCA's proposal is open for consultation till March 2017.