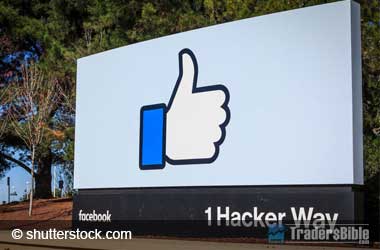 Facebook is once again the target of controversy. After the PR debacles earlier this year and the recent downturn in its stock prices, the social media giant seems to have slipped again as the Wall Street Journal reported Facebook recently requested some of the biggest banks in America for financial data concerning their users.
Facebook framed the requests as a way to give their customers real time data updates on their current checkbook balance via Facebook Messenger, as well as being in a position to alert users of potential fraud.
However, this request immediately stalled as one of the banks actually pulled out of the talks because of privacy concerns.
Fox Business
This request for customer financial data comes at a bad time for Facebook. The company recently witnessed market wipeout of $120 billion in a single day as reports of a slowdown in growth were released from Facebook offices.
It does not help that request for confidential financial data from Facebook has many people remembering the report early this year that data mining firm Cambridge Analytica secretly collected data from more than 50 million Facebook users in a massive breach of privacy. This caused a $30 billion stock loss in early March of this year. Things got so bad that Facebook CEO Mark Zuckerberg had to testify before the US Congress.
Facebook Responds To Financial Data Request
Facebook has tried to clear things up and says that the data request is a pretty routine request in business operations. However, the general public is still doubtful about Facebook's intent given the social media company's history of problematic handling of data.
In a statement, Elisabeth Diana, a spokeswoman for Facebook said
Like many online companies with commerce businesses, we partner with banks and credit card companies to offer services like customer chat or account management. Account linking enables people to receive real-time updates in Facebook Messenger where people can keep track of their transaction data like account balances, receipts, and shipping updates
Diana also pointed out that other companies have done something similar with account linking and offering their customers real time updates. PayPal was her main example, with the payments company offering the service for Citi customers in Singapore and American Express customers in the US.
Diana emphasizes that Facebook will not be using the financial data in any other way other than providing users with additional functionality. She also says that the program is completely opt-in, with users having the option of saying 'No' they do not want to share their financial data with Facebook.