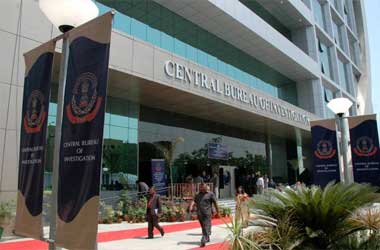 The Central Bureau of Investigation (CBI) has busted yet another major foreign exchange scam in India involving largescale money laundering. Similar to the Bank of Baroda case, the scam has resulted in crores being remitted abroad under a fraudulent import scheme.
The CBI has initiated a probe against 13 companies and unnamed banks officials for remitting nearly Rs 2,253 crore over 2015-2016 as a part of a massive scam that involved sham imports.
In the Bank of Baroda case, illegal remittances worth Rs 6,172 crore were sent to Hong Kong for importing goods like cashew nuts and pulses, none of which were actually sent. The money was instead transferred to several companies across 59 bank accounts.
In this latest case, two directors of a Mumbai-based firm Stelkon Infratel Pvt Ltd (SIPL) have been accused of carrying out illegal transactions by remitting crores for fraudulent imports of goods.
Records available with the Registrar of Companies (RoC) show that Stelkon Infratel was set up in May 2013 and offers consultancy services across legal, accounting and auditing areas. According to the investigation carried out by CBI, Stelkon Infratel along with 12 of its group firms submitted fake bills of entry of imports to several banks such as the Punjab National Bank, State Bank of Hyderabad, Canara Bank, Central Bank of India, Axis Bank and Corporation Bank.
The FIR filed by the CBI shows that Stelkon Infratel carried out 187 transactions via Punjab National bank alone in order to remit Rs 463.74 crores overseas for 25 import consignments whose declared value was just a fraction Rs 3.14 crore. With regards to other banks, the company conducted transactions on 96 occasions involving remittances worth Rs. 216.38 crores.
Overall, remittances of over Rs 2252.82 crore were sent abroad but the value of actual imports was only Rs 24.64 crore. The money laundering scheme came to light in 2016 after a probe by the Directorate of Revenue Intelligence (DRI).
The CBI has accused Stelkon Infratel of entering into a conspiracy with several bank officials to carry out trade based money laundering. According to the FIR, the bank officials failed to carry out necessary due diligence measures to verify the genuineness of the transactions and the documents.
The CBI investigation has revealed that Stelkon Infratel was operating out of a single room office in Mumbai while its group companies were created using Importer Exporter Code registered with fake addresses.