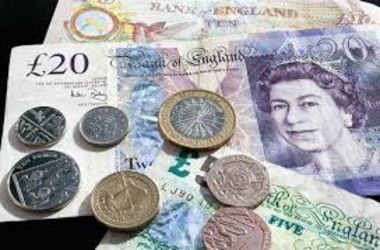 In a recent interview with the Belfast Telegraph, the Governor of the Bank of England, Andrew Bailey, indirectly suggested that the prospect of an interest rate increase in November appears increasingly unlikely. This development has introduced additional downward pressure on the value of the Pound sterling.
Bailey expressed his optimism regarding the trajectory of UK inflation, stating that it was not too far from the central bank's expectations. He noted a slight dip in core inflation, which he found to be encouraging, and mentioned his anticipation of a forthcoming genuine decline in inflation figures.
These remarks followed a recent report by the Office for National Statistics (ONS) that revealed a marginal uptick in headline inflation to 6.7% on a year-on-year basis for the month of September, accompanied by core inflation reaching 6.1%.
The implications of Bailey's comments on the Pound have been notably adverse, as the currency has experienced a decline against both the Euro and the US Dollar during the current week. This descent has been further exacerbated by the release of underwhelming retail sales data from the United Kingdom.
Data released on Friday showed that retail sales fell by 1.0% year-on-year in September, influenced by elevated prices. Simultaneously, the GfK consumer confidence survey indicated a considerable 14-point drop in consumer confidence for the month of October.
This negative trend is further compounded by the fact that wage growth has fallen short of expectations. This corroborates the mounting evidence that the Bank of England may have little motivation to pursue another rate hike in the near future.
Consequently, the Pound's value has been impacted, with the GBPEUR exchange rate experiencing a 0.20% decrease, settling at 1.1450 for the day, and the GBPUSD exchange rate suffering a 0.26% drop to reach 1.2110.
Andrew Goodwin, Chief UK Economist at Oxford Economics, has articulated the prevailing sentiment, stating, "Barring any major surprises in next week's delayed Labour Force Survey, we expect the Monetary Policy Committee to maintain the Bank Rate at its current level of 5.25% in November."
The collective effect of these economic indicators and Bailey's expressed sentiment serves to diminish expectations of an imminent interest rate hike by the Bank of England, thereby affecting the performance of the Pound in currency markets.