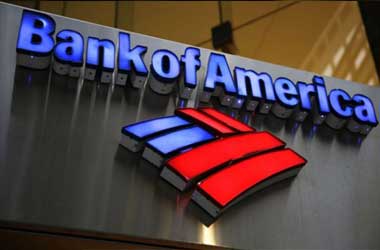 When people talk about blockchain, they often talk about its association with bitcoin and cryptocurrencies. However, blockchain can be used for more than just cryptocurrencies. Having a publicly available ledger that is hard to manipulate can be a big plus to any banking organization. This is why the Bank of America (BOA) has recently been on a patenting spree concerning blockchain applications.

BOA has recently filed over 50 blockchain-related patents. Their latest one is called, "Banking Systems Controlled by Data Bearing Records." This new patent details how a bank could use blockchain tech to improve their withdrawal and deposit protocols.

This is to be done by using a distributed ledger database so that the cash handling devices in the network would have a better idea of the transactions in the network. Since cash handlers are the backbone of recording and handling transactions between two financial entities, this should make it a lot easier and faster for the bank, with the device already knowing the cash needs of other devices on the network.

In some embodiments, sending the first transaction information encoded for the blockchain distributed database to the cash handling device support server may cause the cash handling device support server to generate and send one or more alerts based on identifying the one or more cash transportation needs of the cash handling device.



patent description, The Bank of America
The Bank of America also envisions that this system would help facilitate certain transactions so that they can be done in real-time, with near-instant reconciliation. Banks can also use this to replenish ATMs via blockchain balances.

Enthusiastic About Blockchain Not Bitcoin

This implementation is just the latest patent that BOA has filed. Bank of America is the second biggest bank in the United States and its interest in blockchain is very evident given the fact that 50 patents have been filed by the bank since September. The number of patents makes BOA the largest patent-holder for blockchain applications in the country. This beats out even tech companies like Microsoft.

This spur towards developing blockchain technology does not come entirely as a surprise as a number of global giants have done the same. Some of the companies that have a high number of blockchain patents include the Chinese e-commerce giant Alibaba with 90 and IBM with 89.

Banks will benefit greatly from blockchain tech as it allows for faster transactions and better security. While BOA has made its interest in blockchain very evident, the bank is still not convinced about bitcoin and the cryptocurrency industry in general.