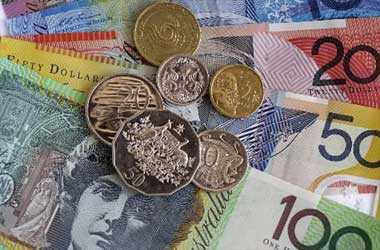 After closing below 0.7000 versus the US dollar for the initial time since July 2020 on Friday, the Australian dollar recovered in the early Asian trading session Monday on the back of encouraging job ads data. In November 2021, job ads in Australia increased by 7.4 percent month over month, after a 6.2 percent increase the previous month.
Job advertisements increased for the second consecutive month, rising to a record 44.2 percent over pre-pandemic levels as demand for labour revived after the relaxing of COVID-19 limitations in many major areas.
According to ANZ senior economist Catherine Birch, the new data suggested that a substantial recovery in official employment numbers was probable after a surprise decline of 46,300 jobs in October and an increase in the unemployment rate to 5.2 percent.
"Job advertisements indicate that the unemployment rate should go below 5% in the near future, and we predict it to reach around 4% by the end of 2022, and even lower in 2023," she said.
The Reserve Bank of Australia is aiming to reduce unemployment to 4% or lower, in the belief that wage growth would finally accelerate after years of modest increases. On Monday, December 6, Australia's 10-year bond yield was 1.59 percent, according to over-the-counter interbank rate quotations for this government bond term.
The Markit Australia Composite PMI was revised up to 55.7 in November 2021, the highest level in five months and an acceleration from 52.1 a month earlier. This is the private sector's second straight growth since June, when COVID-19 limits were lifted further.
Demand and production growth accelerated in November across the industrial and service sectors, with services output growth surpassing manufacturing for the first time in five months. Additionally, employment growth continued in November at a quicker rate than in October.
In terms of pricing, input price inflation increased to survey record levels in both the manufacturing and service sectors, indicating a significant rise in input costs. Overall, mood increased on the belief that the current COVID-19 Delta wave would be contained.
In November 2021, the IHS Markit Australia Services PMI was revised marginally higher to 55.7 from a preliminary reading of 55. The data reflects the sector's second straight month of growth, after three months of decline between July and September.
Despite pricing challenges, overall business confidence in Australia's service sector remained optimistic. Both commercial activity and new orders grew at a greater pace than expected. As a result, employment levels increased but backlogs of work built. Cost pressures on service providers reached a new high in November, although overall morale continued to improve.