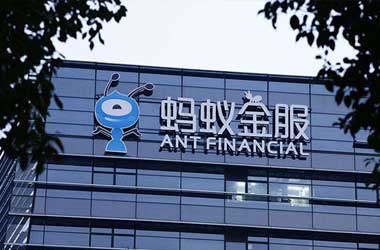 China has been stretching its financial muscle on the world stage for some time now. Chinese companies expanding into global markets and acquiring major companies is one clear sign of this.

Ant Financial is joining in on this trend as it has begun serious talks with WorldFirst to complete an acquisition valued at $700 million.
WorldFirst is a London-based currency exchange while Ant Financial is a subsidiary of China's largest e-commerce company Alibaba.
Sources say that the talks are advanced enough that the sale could be made final in just a couple of weeks. Ant Financial acts as the financial and payment arm of the e-commerce giant Alibaba. If the company succeeds in buying WorldFirst, then it would be the first major acquisition of a UK-based fintech firm by a Chinese financial service company.


WorldFirst was established in 2004 when its founders Jonathan Quin and Nick Robinson launched operations in a basement in South London. The company has grown exponentially since then and is considered as one of the fastest growing fintech company in the business. It mainly offers hedging services and foreign exchange for both individuals and top companies. Reports show that the company has traded close $76 billion during the last 14 years.

Big Move For Both Companies

WorldFirst has a global presence, which makes it an attractive purchase for Ant Financial. It has offices in Sydney, London, Amsterdam, and Austin. It also recently opened branches in Asia. Ant Financial is a lot younger. Founded in 2014, it has been cited as the world's most valuable privately-owned company. It has been valued at $150 billion and recently raised $14 billion in funding round. The company's main job is to run Alipay, the main payment provider for the Alibaba Group.

Ant Financial's rapid growth shows just how big an investment China has been putting into financial services and payment technologies. The majority of Chinese consumers now use mobile-payment apps to pay for their daily online purchases.

This purchase is a big move for both companies. Ant Financial has been trying its best to expand operations via a major fintech company purchase. It recently failed in its bid to buy US-based MoneyGram, mostly because of the security leak the company represented as a Chinese company. As for WorldFirst, it has been trying to enter the Chinese market for some time now. The acquisition will allow both companies to achieve their goals.