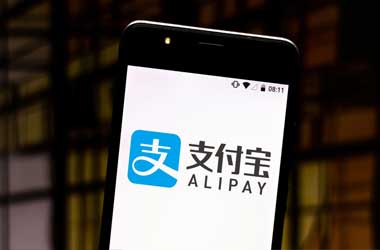 Foreigners who have visited China in the past have found it difficult to carry out online purchases because they did not have a Chinese bank account or a local mobile number. That is about to change because Alipay is now ready to allow foreign nationals access to its payment platform. Foreigners in China will be able to use the Alipay app for 90 days without needing a local bank account or mobile phone number.

Ant Financial Services Group, the company behind the Alipay app recently announced that it is starting a program it called "Tour Pass" It features an international version of the Alipay app and allows users to register using their international phone numbers. Users can then link to a 90-day prepaid card from the Bank of Shanghai so that they can make purchases on local shopping websites.

CGTN
This is a big move for Ant Financial. The company already dominates the domestic market when it comes to digital payments. By tapping into the huge tourist market, the company will further increase its dominance in the payments market. Data shows that China received 30.5 million of foreign visitors in 2018. This was a 4.7 percent jump from the previous year. These tourists spent the equivalent of $73.1 billion in various expenses, which is a major boost to the local economy.

This new Tour Pass version of the Alipay app is not available to Hong Kong and Macau mobile phone users though. Ant Financial has a specific app for Hong Kong users, which is called Alipay HK. It is different from the mainland version. If Hong Kong residents want to use mainland China's mobile payment services, they need to open a Chinese bank account through Bank of China, which has a branch in Hong Kong.
Alipay Dominating Chinese Market

For users to use the app, they will have to connect it to a 90-day prepaid card. This card can be reloaded using their international debit or credit cards. For a top-up, users will need to load a minimum of 100 yuan for each top-up and can maintain a max balance of 2,000 yuan. Top-ups can be carried out multiple times.

Alipay's move to expand into the tourist market reflects its close battle with Tencent Holdings' WeChat Pay. Both apps have 90 percent penetration among internet users in the market and the two companies are always looking for new ways to add more users. Currently, Alipay and its other local e-wallet partners across Asia have a total of 1.2 billion users on its platform.