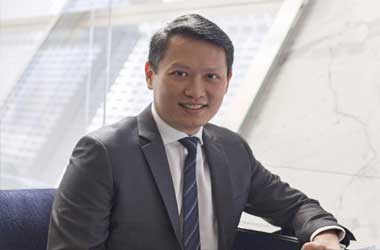 The global cryptocurrency market has expanded significantly in the last 25 months and crypto trading is becoming very popular in the Abu Dhabi.
This is why Richard Teng, the head of the Financial Services Regulatory Authority (FSRA) for the Abu Dhabi Global Market (ADGM) has called for tougher regulations for crypto trading to lower the risks of financial crime.
According to Teng, proper regulations would ensure that the risk of financial crime would be lower.
This would ensure that the confidence of investors would be a lot higher. The ADGM is on the forefront of cryptocurrency trading with several of its actions. In 2017, it released its guidance on initial coin offerings (ICOs) and virtual currencies.
This also made the ADGM the first global financial center to issue guidance on virtual currencies. One of the highlights of the guidance is how ICOs should operate and be treated in the ADGM's jurisdiction.
In a statement, Richard Teng said
We are confident that our comprehensive regime – which we have shared with global regulators like the US Securities and Exchange Commission, the UK Treasury, Financial Conduct Authority and Bank of England, and regulators in Singapore, Hong Kong and Japan – can address these risks and bring greater confidence into this asset class
Growing Call For Cryptocurrency Regulations
Cryptocurrencies experts and regulators in a number of countries have issued warnings to traders cautioning them about the risks of investing in them. The main complaint is the lack of regulation on the crypto industry. Regulators around the world have also been issuing warnings on the many incidents of fraud in the crypto market. However, that hasn't stopped crypto investors from taking the plunge as report showed that nearly $6 billion was raised via ICOs in 2017 alone.
This is one of the main reasons why governments across the world are facing pressure to start regulating cryptocurrencies as the market keeps growing. For example, the Securities and Commodities Authority of the United Arab Emirates has approved a plan to regulate ICOs. Under their regulations, ICO's would be recognized as securities and be treated as such.
Teng has become optimistic about future regulation of the crypto industry, citing that governments have moved on from fearing the use of cryptocurrencies to recognizing that they are here to stay and need to be properly regulated. However, Teng thinks that cryptocurrencies need to be treated as a new commodity and not like traditional money services.