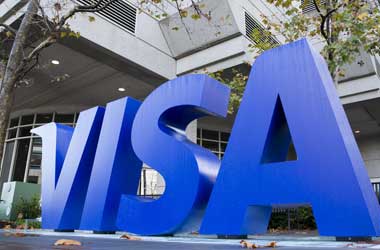 Thousands of pre-paid cryptocurrency card users were affected over the weekend after Visa decided to crackdown on a popular card provider and suspend its services.
WaveCrest, a Gibraltar-based company issues pre-paid cryptocurrency cards that allows its users to make payments and withdraw funds from ATMs using Bitcoin and popular cryptocurrencies.
Visa decided to terminate WaveCrest's membership which caused problems for thousands of cryptocurrency pre-paid card users.
Visa decided to lock these pre-paid cryptocurrency cards from Jan 5th after sending WaveCrest a notice asking them to close all pre-paid cards. WaveCrest was handling pre-paid cards for several major card companies such as BitPay, Cryptopay and Bitwala.
Each company has already released statements via their official social media accounts regarding the closure. Cryptopay has gone on record via Twitter so say that they will be complying with the pre-paid card closures and that all funds that were on the cards prior to the crackdown will be placed back into the owner's Cryptopay account.
Unfortunately, our card issuer instructed us to cease all Cryptopay prepaid cards starting January 5th, 2018. All funds stored on cards are safe and will be returned to your Cryptopay accounts ASAP. Sorry for all the inconvenience caused, we're working on the solution!

— Cryptopay (@cryptopay) January 5, 2018
BitPay also has stated on its official Twitter page that they are currently in discussions with potential alternative card issuers.
The BitPay Card is no longer available from our European card issuer Wave Crest Holdings, Ltd. Learn more and see what's next for the international BitPay Card: https://t.co/lI9wFpyPWx NOTE: BitPay Card users in the United States are unaffected by this change. pic.twitter.com/uns1GVcgWJ

— BitPay (@BitPay) January 5, 2018
Bitwala states that they will comply with the pre-paid card lock and will be having an emergency meeting with their team to determine what is best for their customer base moving forward.
According to statement made by Visa, the lock of WaveCrest's pre-paid cards stems from Visa's claim that the pre-paid issuer was non-compliant with several operating rules. Visa does however state that WaveCrest's membership termination does not affect the status of other Visa cards that convert cryptocurrencies such as Bitcoin into normal currency.
WaveCrest was working on a card that would be used by the London Block Exchange (LBX). The pre-paid cards were launched as "Dragon Cards" and would have allowed users to spend several types of cryptocurrencies. WaveCrest has issued a statement apologizing to all of its customers who were subjected to inconveniences due to its membership termination.
London has been a difficult market to get investors to enter or trade cryptocurrency despite its reputation of being the financial capital of the world. The plans for LBX cards had been provisionally approved by the Financial Conduct Authority (FCA) and also received £2 million in funding.
The cryptocurrency market, especially Bitcoin has grown immensely during the last 12 months but concerns still remain about Bitcoin's volatility, security and mainstream acceptance.