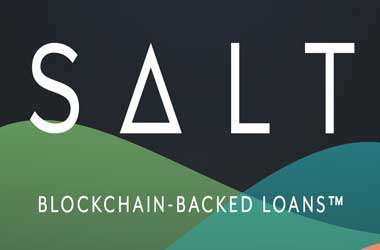 Most crypto-currency investors buy digital currencies such as Bitcoin and Ethereum as a long term investment. However things are changing dramatically in the cryptocurrency industry as companies like SALT Lending are changing the landscape by offering their customers fiat money immediately whenever there is an emergency.
SALT Lending which is a cryptocurrency loan provider is expanding into 20 new states across the country, which boosts their presence to a total of 35 US states. Alongside the expansion, the company plans to roll out a new tech platform to make accessing the site and getting a loan easier and safer.
The states that will be covered by the expansion and the rollout include Washington DC, Florida, Texas, Michigan and Connecticut.
Bill Sinclair, who took up the post of SALT's chief executive just last month, has been very vocal about the expansion and future plans of the company. He pointed out that getting approval from the new states had the company's legal team very busy. This was mainly because of the varying regulatory practices for lenders across different states.
He did have some good news for old users. They will be first in line for loan approval once the new tech platform is up and running. He also unveiled a new loyalty program for customers called "Proof of Access". Participants in the program can modify their loan terms by using the company's own crypto token by staking these tokens to adjust their interest rates.
Further developments lined up for SALT Lending are the possibility of micro-loans, as well as plans to expand into the international market.
In a statement, Sinclair said
As blockchain assets continue to grow in abundance and popularity, technology will need to pivot accordingly. … Opening doors for our potential borrowers who may have selected different investments than bitcoin and Ethereum will be a key differentiator for SALT Lending in the future
How SALT Lending Works
For those interested in the way SALT Lending works, here's a short primer on the process they operate. Like any loan provider, SALT Lending asks for collateral. However, SALT Lending is one of the very few loan providers in the US that accepts cryptocurrency as security.
SALT Lending borrowers send their cryptocurrency to the SALT Lending collateral wallet and the company then deposits funds to the borrower. The cryptocurrency will stay in SALT Lending's wallet, with all of the potential rise and fall of price being on the borrower's head. Loan repayment is done the normal way and when fully paid, the collateral amount is returned to the borrower.
Overall, SALT Lending provides a quick way to gain liquidity without going through the trouble of selling cryptocurrency.
SALT Lending