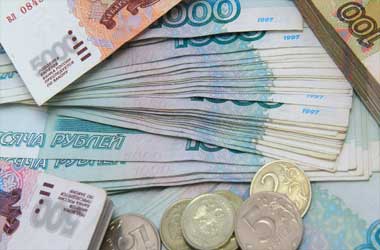 The USD/RUB rose to 1.0148 or 1.38% to close at 74.8000 Friday and there are indications that the ruble would skid further due to political developments and weak economic data.
The political gridlock in Belarus is showing signs of turning into a global issue, with the EU stepping in by saying that it does not acknowledge the result of last Saturday's election.
Currently, Russia has refrained from making any official comment on the issue. Nevertheless, troubled President Lukaschenko has begun to try out plans that could turn Kremlin no longer silent.
The state-run television staffs who are already on strike state that they have been substituted with Russian staff and Lukaschenko has begun to increase his anti-NATO talks.
During a Security Council meet, according to BelTA news outlet, Lukaschenko has asked his defense staff to monitor the "movements and intentions" of NATO in bordering Poland and Lithuania. On its part, NATO has rejected any military buildup adjoining Belarussian borders, but stresses that Belarus must honor basic rights.
Analysts are afraid that Russia could be pulled into the fight and this could create ripples that affect the Russian ruble. As per Amy Zhuang of Nordea "a serious escalation to involve Russia military forces remains a tail risk, such a scenario cannot be ruled out and could have tremendous implications on the BYN and possibly the RUB…the close link between Belarus and Russia puts the RUB under risk."
Russia's retail trade fell 2.6% y-o-y in July, following a 7.7% drop in the earlier month, but slightly better than the 4.8% decrease. It was the fourth successive monthly drop in retail trade but the gentlest in the present series that started in April as the nation relaxed lockdown prohibitions.
Sales dropped at a slower pace of -2.7% in July, compared with -11.3% in June for non-food items. Similarly, in case of food products, sales fell 2.2% in July after declining 3.7% in the earlier month. On m-o-m basis, retail sales increased 8.2% in July, following a 15.8% surge in June. Retail activity declined 1.9% on y-o-y basis.
The country's jobless rate increased to 6.3% in July, the highest level since March 2012, missing economists' expectations for an unemployment rate of 6.1% as the covid-19 pandemic severely impacted the labor market. The number of unemployed individuals rose by 125,000 m-o-m to 4.731 million and those enrolled as unemployed skyrocketed by 524,000 to 3.311 million.
Russia's industrial production plunged 8% y-o-y, improving from a 9.4% contraction in the earlier month and in line with market's forecasts. Manufacturing output declined at a softer rate of 3.3% in July, compared with a 6.4% drop in June. Extraction of raw materials also fell 15.1% in July, from 14.2% in the earlier month.
Production and distribution of electricity and gas fell 2.6% in July, from 4.8% in the earlier month. During the same period, water distribution declined 7.1%, following a 6.5% decrease in the earlier month.
The country's economy contracted 8.5% y-o-y in 2Q20, reflecting the sharpest rate of decline since 3Q2009, but slightly better than the 9% contraction anticipated by analysts, against the backdrop of severe effect of global pandemic and related lockdown initiatives, in addition to declining oil prices.
The Economic Development Ministry had earlier forecast GDP contraction of 9.6% for 2Q20, citing limitation to fight the spread of Covid-19 hit economic activity.