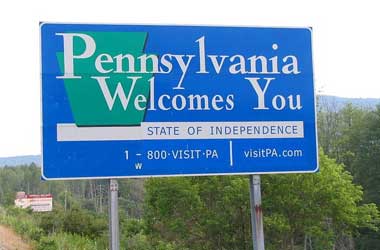 Pennsylvania's crypto exchanges have one less thing to worry about. According to the Pennsylvania Department of Banking and Securities (DoBS), the Money Transmitter Act (MTA) does not cover crypto exchanges because virtual currencies are not considered as money in the state. This means that they are not required to get a license from the DoBS to operate.
To explain the decision, the DoBS first explained that the MTA does not consider virtual currency as money in Pennsylvania. Only money issued by the US government and other types of fiat currency can be considered to be real money.
This means that Pennsylvania does not classify any platform that trades in or transmits virtual currencies like ATMs and vending machines as money transmitters. This is because they do not directly handle any fiat currency. According to these guidelines both one-way and two-way cryptocurrency kiosks are covered by these guidelines.
One-way kiosks technically sell cryptocurrencies for fiat currencies, while two-way kiosks allow for people to both buy and sell cryptocurrencies. Technically, even though transaction fees are charged, they cannot be considered as money transmitters since no actual money is being transferred to a third party.
To be considered a money transmitter in Pennsylvania, fiat currency needs to be transferred to or on behalf of a third party. A fee must also be charged for the transfer. Cryptocurrency exchanges and kiosks/ATMs technically don't transfer any fiat currency to a third party even though they charge for the transfer, so they do not fall under this guideline.
This decision has a lot of Pennsylvania crypto exchanges breathing a sigh of relief. Though it is technically based on an accurate reading of the law, it could still have gone either way if the DoBS decided that virtual currencies could be considered as real money. If that had happened, crypto exchanges would have required licenses in order to operate their exchanges, ATMs, and kiosks in the state.
Crypto At The National Level
The US has been struggling with the legal aspect surrounding virtual currencies for some time now. It seems that lawmakers are seeing the importance of blockchain technology and are doing their best to ensure that the current crypto market is not disrupted.
For example, a bill was resubmitted last week to the US Congress that would exempt companies providing non-custodial crypto services from having to follow some state money transmitting laws. The state of Wyoming did something similar in 2018. The state's legislature passed its own bill to exempt particular blockchain-based tokens from needing to follow specific state securities and money transmission laws.