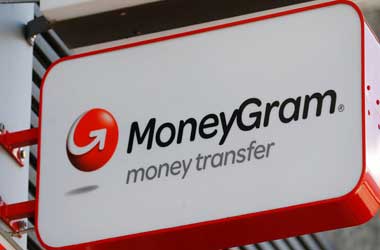 China's Ant Financial which is a subsidiary of Jack Ma's Alibaba Group Holding Ltd was in the process of acquiring MoneyGram for $1.2 billion as the Chinese conglomerate was expecting to complete this strategic acquisition and then challenge China's Tencent Holdings Ltd's and its WeChat payment platform.
The deal was expected to go through as billionaire Jack Ma had met with President Donald Trump and promised to create over 1 million jobs in America. However the deal has been rejected by the Committee on Foreign Investment in the United States (CFIUS) on the basis that it posed national security concerns. The U.S Treasury did not release any statement on what were the exact concerns that CFIUS had raised.
CFIUS rejected the deal earlier this week and Alex Holmes, the CEO of MoneyGram said that despite the best efforts of MoneyGram and Ant Financial to work closely with the U.S. government, the merger wasn't going to get the necessary approvals and as a result the companies decided to drop the merger.
FRANCE 24 English
A representative from China's Foreign Ministry took a diplomatic approach to the failed merger and said that China remained positive that the U.S would be able to create an environment that was fair and encouraged Chinese companies to continue to invest and start new businesses in America.
However local media in China were more vocal in their opinion on the failed merger. The relationship between the United States and China of late has deteriorated and the failed merger is another blow to the relationship.
In a statement, local news outlet Xinhua said
China and the United States are about to ride a bumpy journey in trade in 2018 if the U.S. government goes its own way, and retaliatory measures by China could be on the table
The main reason behind CFIUS objecting to the possible merger is due to concerns over cyber security and personal data being compromised in the process. MoneyGram which is based out of Dallas has a presence in over 200 countries and more than 350,000 remittance outlets. Ant Financials focus was not on the U.S market but on other Asian and European markets where MoneyGram has a strong presence. Once the merger talks were called off, MoneyGram shares dropped by 8.5 percent.
There are other Chinese-American deals waiting approval from CFIUS including China's HNA Group Co's acquisition of SkyBridge Capital LLC – a hedge funds firm. There are now concerns that CFIUS could also raise objections to such mergers.