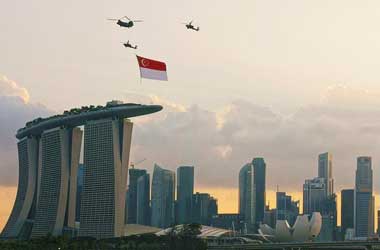 Real estate investment trusts (REITs) are a trusty investment vehicle since they are pegged to real estate. These trusts use the money invested in them to buy up a property that can then be developed and see big earnings.
Singapore's set of top REITs have managed to do great business in 2019 as they spent several billion dollars to buy up large amounts of assets. This is a reflection of the amount of money investors have poured into Singapore's REITs.
The last time REITs were doing so well in Singapore was back in 2014. However, this time around, REITs have boosted their spending by 300 this year, spending around $16.9 billion to buy more assets this year.
CNA
The record is not in just the purchases but also via investor funds raised by the trusts. With more money pouring into REITs, investors can expect the trusts to be buying even more. Data shows that there has been an 18 percent rise in the sale of shares on the REIT index in Singapore.

There are several reasons for increased performance. One of them is that investors in Singapore and around the world are looking around for an investment that they can trust. Investors are willing to go look at options from all over the world as online transactions have made it easier for them to invest internationally. 

Many REITs in Singapore have gone through a number of important mergers and acquisitions in recent months to create some pretty impressive REITs. The smaller funds have been grouping so that they present a united front and look pretty impressive in doing so. It also helps that a merger allows a REIT to have more funds that make it possible to buy and expand its portfolios. Plus, bigger trusts attract more investors – which contributes to the successful cycle that the REITs are experiencing.

According to calculations, Singapore REITs will be experiencing returns of up to 15 percent in the next year, which makes the mergers approach more attractive. Interest rate cuts by the world's central banks will provide additional fuel to the fire as investors look for somewhere to park their funds that can have decent returns.

Big Mergers Among REITs

This year, Singapore witnessed some of the biggest REITs mergers. CapitaLand bought Ascendas-Singbridge for $6 billion earlier this year. With several high-profile projects under their belt, the result is a company which has a very diversified portfolio and has holdings all over Asia. Another big merger was done in April when OUE Commercial REIT bought OUE Hospitality Trust which resulted in another big REIT which had several billions of dollars in assets.

Overall, as REITs consolidate, Singapore is quickly becoming the hub for REIT investment in Asia.