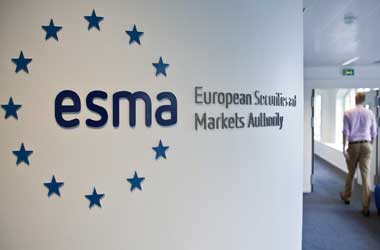 The European Securities and Markets Authority (ESMA) has been clamping down on contracts for difference (CFDs) and other highly leveraged products since August 2018.
This was mainly because of the risks that these product and other high-leverage items presented to traders.
The ESMA originally ensured that the measures would stay in place by renewing it until July 2019. Traders in the EU can breathe a sigh of relief as ESMA has decided not to renew these measures.
It's a strange situation for most EU traders because though ESMA has decided to not renew its product intervention measures, a number of EU governments have decided to make ESMA's procedures permanent. EU Traders will have to keep a close watch on regulations based on the regions they operation in to ensure they do not fall foul of EU financial laws.

The situation is similar to what many brokers experienced when ESMA announced that they would not be renewing their ban on binary options. Though ESMA did not renew the ban on binary options, it is still keeping a close watch on the binary options market.  

In a statement, ESMA wrote
ESMA will continue to monitor activities in relation to these and other related speculative products to determine whether any other EU-wide measures may be needed.

Restrictions Hit The Market Hard

The effect of ESMA's intervention on the market is quite visible. For one, it was their initiative that convinced regulators in multiple countries to formulate their own permanent restrictions concerning both CFDs and binary options. EU member states have the right to implement their own rules to regulate their internal market but no one was doing anything before ESMA stepped in and raised concerns.

Now, most EU countries have put in place rules that have mandates for negative account protection. This ensures that traders will not lose more than what they put in. Another rule that has become common is the forbidding of bonuses and other incentives. Brokers used to offer these to attract customers and often encouraged traders to over trade.

However, the biggest restriction that has affected the market is the leverage caps. The current maximum for leveraging is at 30:1 for most commodities. Some of them even have a 2:1 cap, especially cryptocurrencies. This has seen many CFD brokers like XTB and the IG Group experience a major slump as traders didn't pump their CFDs higher.