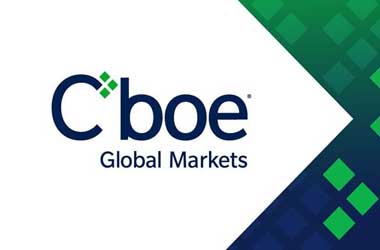 Retail brokers are always looking for real time data from reputed sources so that they can make better decisions on their investments. Cboe Global Markets has decided to address this demand with its latest product release. The company promises to give interested retail brokers real-time data updates for a reduced monthly fee of $3,500.

When it comes to stock trading, knowing the whether a stock price is going up or going down is very important. It can mean the difference between losing heavily or making fast cash. Cboe is offering brokers a new real-time stock quote and trade information data feed. The company already offers this live feed to its big-name customers but Cboe is now planning to make it available to retail brokers.

The plan is to offer it to small retail brokers at lower fees. The firm says its new program will be targeting small brokers and individual investors. This is mainly because of the high demand for the product, a single platform where they can get all the data that they need.

Brokers will be able to access the Cboe One Summary Feed. This is Cboe's full overview of the various quotes and trades across the various US exchanges that Cboe operates. To qualify though, a broker will need to prove that 50 percent of its subscribers are not professional investors. The broker will also have to show that it does not have more than 5,000 users. 

Cost-effective Data Solution

Broker can get the full package at just $3,500. The feed will provide real-time reference quotes and trade data. They will be able to use this one product is needed to access the four main Cboe venues. This includes BZX Exchange, EDGX Exchange, BYX Exchange, and EDGA Exchange.

Brokers can choose between two versions of the feed. One of them is the Cboe One Summary Feed and the other is Cboe One Premium Feed. The main difference is that the Cboe One Premium feed provides more in-depth information.

In a statement, Kevin Carrai, VP and global head of Market Data at Cboe Global Markets, said
Our new Small Retail Broker Distribution Program is designed with this mission in mind. Catering to small, retail brokers and the individual investors they serve, we believe this program will further democratize access to real-time U.S. equities quote and trade information through lower costs and broader distribution to individual investors.