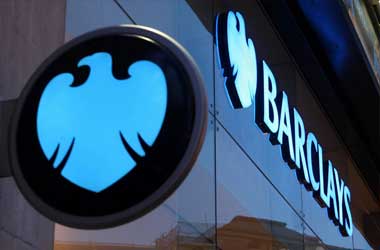 The British lender Barclays Plc (NYSE: BCS) reported better than anticipated fiscal 2017 first-quarter profit after tax, compared to last year. Following the announcement of results, the stock rallied around 7% to record a high of about $11.80. However, profit
booking brought the stock to $10.82 on Friday. We anticipate a continuation of the short-term correction in the stock price due to reasons mentioned below. For the fiscal 2017 first quarter, the bank reported total income of £5.82 billion, up 16% from £5.04 billion in the similar quarter of 2016. Total revenues were in line with analysts' estimates.
Sky News
The Q1 2017 profit before tax more than doubled to £1.682 billion, from £793 million in Q1 2016. The bank reported a profit after tax of £1.209 billion from continuing operations, compared with £545 million in the similar quarter of 2016. In the recent quarter, basic earnings from continuing operations increased to 6.1p, from 2.2p reported last year.
Despite this, we are not in favor of further rise in the stock price due to a 56% decline in the attributable profit.
Excluding profit after tax from discontinued operation, and non-controlling interests in continuing and discontinuing operations, Barclays reported Q1 2017 attributable profit of £190 million, against £433 million reported in Q1 2016. Correspondingly, the fiscal 2017 first quarter earnings per share declined to 1.3p, from 2.7p reported in the prior year's similar quarter.
At the end of first quarter, the bank's Common Equity Tier 1 ratio was 12.5%, compared to 11.3% last year. Due to a reduction in the non-core costs, the Q1 2017 cost-income ratio has decreased to 62%, from 76% reported in Q1 2016.
Thus, fundamentally, the bank is performing well. However, the forward PE ratio of about 11.50 indicates that the stock is fairly priced after the recent rally. Thus, fundamentally, the stock is not expected to rise further in the short-term.
The stochastic RSI indicator is declining, as shown in the sub-chart. This indicates an underlying weakness in the scrip. The stock is also facing resistance at 11.50 levels. So, we can anticipate a decline in the stock price.
To gain from the above analysis, a put option can be purchased from a binary broker. The contract should be bought when the stock trades near 11.10 in the stock market. Additionally, the trader should look for an option which expires on or around May 9th .