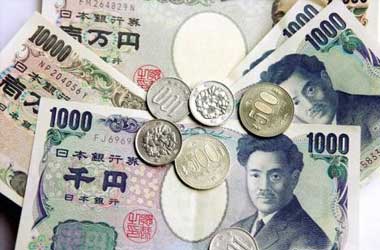 Japanese economy contracted 0.6% q-o-q in the 1Q20, compared with an initial estimate of a 0.9% contraction and economists forecast for a 0.5% decrease.
It was the first contraction since 2015, as the Covid-19 issue had a big negative impact on overall economic activity.
Private consumption declined by 0.8% in Q1, a bit more-than-anticipated, compared with a 3% decrease in the earlier quarter.
However, there was a considerable upward amendment of capital expenditure, reflecting a 1.9% increase, compared with a 4.8% decrease in the prior quarter.
In the meanwhile, government spending remained almost unchanged, compared with 0.2% increase in December 2019 quarter, with public investment decreasing by 0.6%, mirroring the first decline in five quarters, after increasing by 0.5% in the Q4 period.
During the same time, net external demand contracted 0.2% as exports fell by 6%, after growing by 0.4% in the earlier quarter, while imports shrank 4.9%, compared with a 2.4% contraction in the prior quarter.
On yearly basis, the economy shrank 2.2% in Q1, below the preliminary figure of a 3.4% shrinking and a notch more than economists call for a 2.1% decline.
On the whole, Japanese banks recorded a 4.8% y-o-y jump in lending in May, following an amended 2.9% rise in the earlier month and above economists' anticipations for a 3.2% increase.
The record increase was mainly due to a suge in demand for funds from companies impacted by the Covid-19 pandemic.
Furthermore, the country's current account surplus narrowed to ¥262.60 billion in April, from ¥1661.30 billion in the comparable period last year and lower than Consensus estimate of ¥480 billion.
The services account deficit widened to ¥630.20 billion from ¥363.30 billion a year ago, while the goods deficit rose to ¥966.50 billion, from ¥120.10 billion.
Furthermore, the main income surplus fell to ¥1983.50 billion, from ¥2149.90 billion and the secondary income gap rose to ¥124.20 billion, from ¥5.30 billion.
Following the release of better-than-anticipated economic data, Japan's stock exchange breached above the level of 23,000 points for the since mid-February as investors were anticipating the reopening of economy, brushing away a likely second wave of the coronavirus infection and heightening US-China tensions.
On the info front, the Japanese economy contracted for the second successive time in the March quarter and dipped into a technical recession.
Oil prices jumped today after top producers accepted to extend the prevailing agreement on record output reductions until the end of next month.
Furthermore, investors cheered news of China's crude imports soaring by 19.2% y-o-y to a new record level of 47.97 million tons in May.
At the time of writing this article, Brent crude rallied 1.6% to $42.98 per barrel, while West Texas Intermediate increased 1.3% to $40.106 a barrel.
Earlier today, both of them recorded $43.41 and $40.44 per barrel, respectively, reflecting the highest level since March 6.
Brent, notably, has almost doubled since the OPEC+ accepted in April to slash production by 9.70 million barrels per day during May-June to stem prices that plummeted due to Covid-19 pandemic.