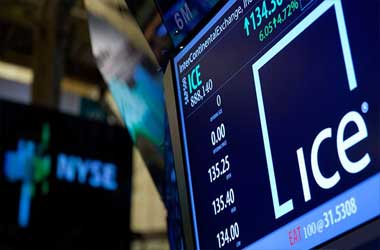 Intercontinental Exchange (ICE), the parent company behind the New York Stock Exchange, has been working on its bitcoin futures trading platform for some time now. ICE has plans to invest heavily into this new trading platform which will be called Bakkt.

Executives within the company have stated that the company will use between $20 million to $25 million of its 2019 budget to fund the platform.

The amount that ICE is spending on Bakkt was revealed in a recent earnings call by the company. This announcement came six weeks after it successfully raised $182 million to launch the platform with full regulatory approval. These funds were raised from 12 different partners and investors.
The idea behind Bakkt is to have a platform that allows for easy purchase, sale, and storage of digital assets. The goal is to have a platform that is trusted enough, so that it would allow for a bridge between the current market to the blockchain. Bakkt's flagship product is supposed to be physically delivered Bitcoins futures contracts. The main difference with these contracts is that they are backed by fiat money.
Bakkt is noticeably not the typical ICE financial product that the company is known for and has been set-up differently. It is currently a separate company with ICE as its primary investor. From the way things appear, it seems that ICE thinks that it is a bit of a long shot.  
In a statement, Jeff Sprecher, CEO of ICE, speaking of Bakkt said
So it's a bit of a moonshot bet and it's been organised in a manner that is very different than the way ICE typically does businesses […] They're well along in building out an infrastructure that I think you'll see launch later this year.
2019 Launch
ICE plans for the launch to take place in late 2019. The launch has already been delayed twice and the company is still vague about the specifics on when the formal launch is supposed to happen. It doesn't help that the recent government shutdown has delayed its chance of getting regulatory approval.
Despite the delays and misgivings, Scott Hill, ICE's Chief Financial Officer is very optimistic about the platform. He points out that Bakkt is more of a long-term project rather than something will pan out in the short-term. It is more of an investment in the cryptocurrency market than anything else.