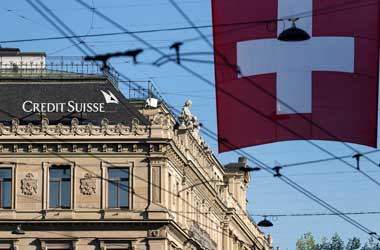 New York's State Department of Financial Services (DFS) announced this week that they had decided to impose a fine of $135 million on French bank Credit Suisse for a number of forex violations that occurred between 2009 to 2015. Credit Suisse representative said that the bank was pleased to have reached an agreement with the Justice Department and would close the issue.
State regulators conducted a thorough investigation into Credit Suisse's forex practices in New York and found that the bank had manipulated currency markets during the 7 year period and used a number of illegal practices to swing things in its favour.
The investigation revealed that Credit Suisse had installed software programs that had the ability to automatically cheat its own customers, used chatroom cartels to get inside information and adopted anti-competitive business procedures to gain an unfair advantage.
The settlement with Credit Suisse was forced after the DFS sent subpoenas in 2015 asking the bank to share information regarding their source code which was used in their trading programs. The source code was suspected of being rigged to manipulate forex markets. The bank is alleged to have engaged in front running which is a method of secretly trading before a client could carry out their order – which gives the bank an unfair advantage.
Credit Suisse is alleged to have programmed its own eFX system to automatically carry out front running orders on its own customers and is reported to have done this on over 72,000 transactions. The bank is reported to have made an additional $2 million in profits in 2013 by adopting these front running procedures. The bank is alleged to have used this algorithm from 2010 to 2013.
In a statement, Superintendent Maria T. Vullo of the DFS said
Certain Credit Suisse executives in the bank's foreign exchange unit deliberately fostered a corrupt culture
Credit Suisse is also accused of allowing traders to use chatrooms to fix prices, give single traders special treatment by offering them multiple orders in exchange for not competing with other traders and would also share customer information with other banks. The bank is also alleged to have lied about cancelling orders at the last second when they found that it would not be profitable.
Credit Suisse did not admit or deny these allegations but preferred to settle out of court and has promised to make changes to its forex trading policies.