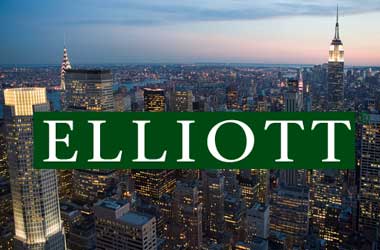 Hedge fund Elliott Management Corp has made a counterbid besting Berkshire Hathaway Inc's offer of $9 billion offer to acquire Energy Future Holdings, the bankrupt Texas power utility.
Elliot which is the biggest creditor to Energy Future published details of its $9.3 billion offer on its website earlier this week. The hedge fund owned by billionaire Paul Singer reportedly owns $2.9 billion of the company debt.
In a letter sent to Energy Future, Elliot stated that it would be valuing the company and its crown jewel subsidiary Oncor Electric Delivery Co, at $18.5 billion including debt.
The take-over bid from Warren Buffet's company Berkshire Hathaway was worth around $18 billion, and has been accepted by the company. Oncor currently delivers power in Texas to over 3.4 million homes and businesses via around 122,000 miles (196,000 km) of transmission and distribution lines.
Wall Street Breakdown
According to Elliot, Berkshire's offer was unfair and its bid would result in better payout for debt holders. In a letter earlier this month, Elliott asked for a seat at the table during negotiations with Buffet. Elliott officials mentioned in the letter that they intended to convert a portion of the debt held by it into equity and then team up with financing partners to make a counter offer.
In a statement Elliott said,
We are extremely concerned that introducing a transaction with Berkshire at the current time will significantly undercut and potentially limit Elliott's ability to provide a portion of the financing necessary to achieve the higher and otherwise superior transaction Elliott has proposed.
The offer from Berkshire Hathaway would enable Energy Future to exit from its three-year long bankruptcy. In the past months, two deals for purchasing Oncor have fallen through against a backdrop of disputes with creditors and regulators. Elliot's offer comes in wake of a new bankruptcy plan being filed by Energy Future. As per the plan, the unsecured debt held by Elliott would be paid at 18 cents on the dollar.
Under Elliot's plan, unsecured debt holders would have a recovery of 50 cents on the dollar according to sources quoted by Reuters in a report. The plan will also involve putting in place a ring fencing arrangement that would stop any more debt from being added to Oncor's books or too much cash being paid out as dividends.
Experts state that due to its debt holding, Elliot has the power to block Berkshire's deal from going forward. The hedge fund has however said that it will support a deal with Berkshire or any other party if their bids exceeded the value proposed by Elliot.