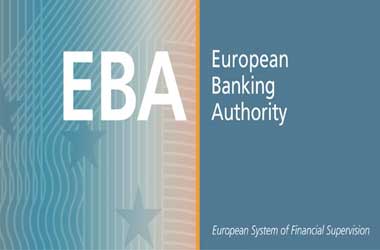 The European Union made a number of changes to its financial policies after the global recession of 2007-2009. A number of those changes were directed at the banking industry and focused on limiting the ability of banker's bonuses and performance incentives as they were directly tied to the amount of risk banking officials were willing to take. Lawmakers in the EU toughened their stance on employee compensation in January 2014 and banks started paying out a number of bonuses and allowances to be able to retain employees.
Now European Banking Authority (EBA) has decided to amend some of those financial policies and stated that banking staff at some of the smaller and medium size banks will no longer have wait to withdraw their bonuses or wait for a long period of time to become eligible to avail of their outstanding incentives. The EBA has made a clear distinction between fixed fees and variable incentives and confirmed that a bonus ceiling will no longer be enforced. There will be no exceptions to this rule and a close watch will be kept on all cash transactions to ensure there are no violations.
The EBA also provided smaller banks and financial institutions with a few more waivers. One of the examples cited by the EBA would be an employee from a small bank can receive a performance incentive of £3000 and would not have to be concerned with stringent deferral rules like before. However, the EBA that the a ban on incentives equivalent to more than double the fixed fee will still be enforced.
In a statement, the EBA stated that
that institutions calculate correctly and consistently the so-called bonus cap by setting out specific criteria for mapping all remuneration components into either fixed or variable pay and detailing how specific remuneration elements such as allowances, sign-on bonuses, retention bonuses and severance pay are to be recognized.
The bloc regulator also went into detail to highlight its policies on cash bonuses and made it clear that this was based on an employee's seniority and role. These guidelines are pretty clear for banks and financial institutions to follow and the EBA has cautioned them of not paying out excessive allowances as that would increase the risk factor involved. Banks will have to keep careful record of all bonuses being rolled out including retention bonuses, performance based bonuses, guaranteed variable remuneration. Banks must have all their documentation up to date for inspection justifying all sanctioned bonuses.
Looking for the Binary Brokers for Europe then why not visit our dedicated section for all the bonuses and insider information.