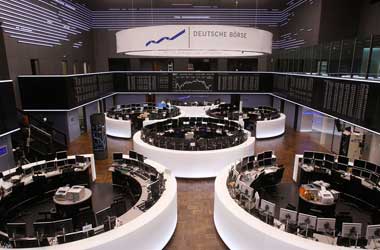 News has been bubbling about the upcoming purchase of the FXall unit of Refinitiv by the Deutsche Börse exchange. Though there have only been rumours floating around, the exchange finally confirmed that they were in negotiations for the purchase. However, the rumoured $3.5 billion purchase price that was being floated around for the FX business unit was shot down by the exchange.
The multi-billion dollar price tag is pretty high but FXall was already valued at $625 million when it was evaluated back in 2012. That was seven years ago and the unit's trading volume has increased. It might not be worth $3.5 billion but it should be around the billion dollar mark.

Additionally, Deutsche Börse may be motivated to buy at a premium. The exchange has been making moves to become a major player in the forex market with its purchase of two major subsidiaries in forex. In 2015, it acquired 360T for €725 million while 2018 saw it buy GTX for $100 million. This was a clear indication that the exchange was definitely interested in expanding into the forex space.

The interest shown by the Deutsche Börse exchange is good news for Refinitiv, which was formerly Thomson Reuters. The company recently bought out Blackstone and had to borrow money to make that deal possible. This has resulted in $13.5 billion debt for the company. That's a lot of money to recoup and any large sale to Deutsche Börse can help pay off those loans. For the exchange, the purchase would further solidify its market presence in forex.

Increasing Market Share

As for the forex companies that the exchange already owns, they are doing pretty well. When GTX was purchased, it was merged into the 360T exchange subsidiary. Now combined, both companies are doing a daily trade volume of €72.8 billion. These numbers are from February 2019 which denotes a 19 percent increase when compared to year-on-year.

Plus, the total trading average for 2019 is currently at €74.0 billion daily. This is a 21 percent increase compared to the 2018 average of €61.1 billion per day. This shows Deutsche Börse's increasing dominance of the market.

Interestingly, while the exchange said no to buying FXall alone for $3.5 billion, this does not mean that the company won't shell out the big bucks if it includes Thomson Reuters Matching, the other FX platform that Refinitive owns. If the deal includes both platforms in the purchase price, then the exchange would be poised to completely take over Refinitiv's forex business.