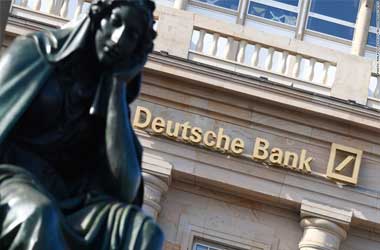 There were two major scandals that shook the banking and finance industry in the last decade. They are interest rate rigging and selling of high-risk mortgage securities to unsuspicious investors.
Unfortunately, the prime offender in both the scandals was Deutsche Bank AG (NYSE:DB). The bank also has the dubious distinction of promoting complex derivatives to the world's oldest bank Monte dei Paschi, which is now being bailed out by the Italian government at a cost of €6.6 billion.
The German lender, embroiled in scandals, saw its market capitalization erode to a low of about $22.70 billion earlier this year.
However, we believe that the Deutsche bank's stock, which closed at $18.43 on Tuesday, is poised for recovery due to the reasons mentioned below.
USA TODAY
In the last week of December, Deutsche bank announced that it has agreed to pay $7.2 billion, claimed by the US Department of Justice (DOJ), to settle the charges related to unethical selling of mortgage securities. Of the $20 billion earned from banking and trading activity since 1995, the total amount returned by Deutsche bank to regulators, including this penalty, is $15 billion.
Wells Fargo's Chairman Paul Achleitner stated that the bank would strictly adhere to the regulatory framework and the operations would be simplified. It should be noted that the bank continues to remain a major player in the bond and Forex trading market. Thus, based on Achleitner's comments, investors believe that the worst is over for the bank and the combination of banking-friendly US President and the new cautious CEO Tim Sloan would ensure better performance in the future.
Last month, at the end of the monetary policy meeting, the US Fed stated its intention to hike interest rate by quarter basis points thrice this year. Such a scenario would add several millions to the top line of Deutsche bank.
Reflecting optimism about future performance, the Achleitner ruled out the possibility of a merger with any other European bank. Following the settlement with the US Department of Justice, analysts at investment research firm Vetr has upgraded the stock to a "strong-buy" rating, with a target price of $22.80. Thus, considering the positive developments, we expect the stock to remain bullish in the short-term.
The price chart indicates short-term support for the stock at 18.0. The MACD indicator is rising out of the bearish zone. This shows that the momentum is building and the share price may soon see an appreciation.
So, the ideal derivative to be traded by a binary options trader would a high or above contract which is valid for a week from the date of purchase. The trader can buy the contract from a suitable binary broker when the stock trades below $18.30 in the equity market.