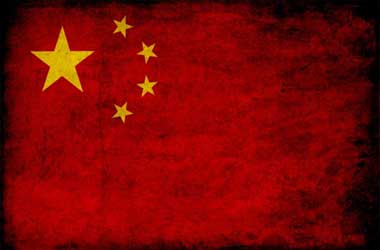 The Chinese yuan declined to 6.97 against the greenback after the PBoC (People's Bank of China) set the onshore rate at 6.9649. After the China government warned of sanctions on US politicians, tensions between the US and China soared. It can be remembered that the White House had announced sanctions on 11 Hong Kong and Chinese government executives last week.
Last week, the US President Donald Trump intensified his offensive against Chinese tech firms by issuing a blanket ban on Tencent's social-media app WeChat, effective in 45 days. In the meanwhile, data from China indicated that the yearly inflation rate increased to three month high of 2.7% in July, from 2.5% in the earlier month and greater than market's anticipations of 2.6%.
The increase in inflation was aided by 13.2% increase in food prices in July, from 11.1% in the prior month. Similarly, pork prices grew at a quicker rate of 85.7%, compared with 81.6% last month.
Pork prices have been increasing last year, against the backdrop of an African swine fever outbreak. Fresh vegetables increased 7.9% in July, following a 4.2% in the earlier month. Cooking oil rose by 6.4%, compared with 5.7% in June. However, fresh fruit prices fell 27.7% in July, following a 29% drop in June. Similarly, price of eggs decreased 14.5%, after declining 13.6% last month.
In the meanwhile, non-food prices remained unaltered at 0.3% in July. Healthcare costs, however increased by 1.6%, against 1.9% in the earlier month. Transport costs decreased 4.4% in July, compared with 4.6% in June. On m-o-m basis, consumer prices increased 0.6% in July, the first increase in five months, following a 0.1% decline in June and compared with Consensus estimates of a 0.4% increase.
Producer prices decreased to four month low of 2.4% y-o-y, mirroring the sixth consecutive month of decline, but slightly better than the 2.5% fall anticipated by economists. In June, producer prices declined 3%. Notably, the decrease, triggered by Covid-19 pandemic, was the slowest in four months.
While raw materials costs fell 6.9% in July, compared with 8.5% in the earlier month, processing costs decreased 1.8%, after slumping 2% last month. Cost of food production increased 3.7%, following a 3.2% increase in the prior month. However, clothing prices fell 1.1%, after declining 0.8% in June. Overall, for the first seven months of 2020, producer prices plunged 2% y-o-y.
Across the globe, the number of people affected by Covid-19 exceeded 19.80 million, with over 731,000 people losing their lives so far, as per data published by the Johns Hopkins University. In the US, the number of infected people increased 46,900 in the past 24 hours to over 5 million.
Brazil posted 23,000 fresh cases to increase the overall tally to 3 million. Similarly, India added 61,100 more cases to 2.21 million. Colombia now stands at the eighth position with 387,481 coronavirus infections.
Brent crude futures increased 1% to trade at about $44.80 per barrel, after Saudi Aramco's CEO Amin Nasser stated that he expects oil demand rebounding in Asia as Covid-19 induced prohibitions on business and travel are being slowly eased.
Notably, Iraq, one of largest OPEC producer after Saudi Arabia, stated that it would implement cut oil production by another 400,000 barrels per day in August. The production cut will increase Iraq's aggregate cut to 1.25 million barrels per day, effective until the end of September.