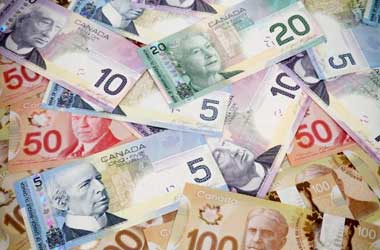 The Canadian Dollar paused on Friday as the greenback and Sterling recovered from previous losses, benefiting CIBC Capital Markets analysts who purchased the latest USD/CAD slump, even as the Scotiabank team advises customers to trade GBP/CAD advances. As the greenback fell and the Loonie rose, the Canadian dollar outperformed, pushing USD/CAD to a fresh 2022 low below 1.2450 earlier last week, but each of these patterns largely corrected on Thursday.
The Canadian Dollar seemed to ignore the fact that January was the eighth straight month of economic growth, and also Statistics Canada's announcement that the economy will likely improve even more in February as it recovered from its most latest coronavirus-driven constraints.
Andrew Grantham, an economist at CIBC Capital Markets, said "That's probably because the market participants are already factoring in a rapid hiking trend from the Bank of Canada (to a 2.5 percent benchmark rate by year's end), making it more vulnerable to negative shocks than positive events."
One possible reason for the price movement is already-higher projections for the Bank of Canada interest rate, which is expected to climb from 0.5 percent to 1.25 percent by June end, according to market-based gauges of forecasts. However, the concurrent publication of other statistics across Canada's southern border might clarify some of the rise in USD/CAD and several other Dollar exchange rates, which boosted GBP/CAD throughout the Thursday trading session.
James Knightley, chief international economist at ING, opined "Personal spending, earnings, employment, and inflation indicators in the United States all indicate to a thriving economy in which monetary policy must become significantly more stringent in order to bring inflationary pressure within check. This, together with previous Federal Reserve official statements, gives us the sense that the Fed will not raise rates by 50 basis points at the May FOMC meeting."
Knightley also stated "We have a good growth narrative, extremely strong inflation, and an economy where the jobless rate is expected to fall to 3.7 percent."
Many analysts believe there is a growing probability that the US Federal Reserve (Fed) would decide to raise its key interest rate from 0.5 percent to 1% in May, which was not completely built into market-implied gauges of forecasts on Thursday.
Bipan Rai, North American head of FX strategy at CIBC Capital Markets, said "The market is now pricing 50 basis points for the April and June meetings of the Bank of Canada. The same may be said for the forthcoming several Fed meetings. Considering the widespread dangers, there's minimal chance of a breakthrough in USD/CAD."
Rai and colleagues said "For the next month, we predict USD/CAD to trade in a narrow range. The price activity in that time period is currently contained inside the 1.2400-1.2700 range. We're initiating a long position since we're towards the bottom of this band."
Rai and the CIBC team are aiming for a USD/CAD recovery to 1.27 in the next weeks, which, if achieved, would have an uplifting or otherwise supporting influence on GBP/CAD, which would probably draw Scotiabank's strategy team's consideration.
Scotiabank's Juan Manuel Herrera said "The GBP's trend indications remain negative, and the pound's decline under the 2020 and 2021 lows offers little chance of a replay of the 2017/2019 lows around the 1.58 level."
"From a technical standpoint, little GBP gains are an opportunity to sell. Safe technical footing for the GBP stays elusive—we believe GBPCAD requires to reclaim1.6750 to demonstrate any hint of longer-term technical stability." Herrera explained about the GBP/CAD's charts.