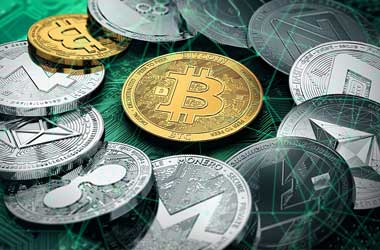 Technologies keep evolving with time and bitcoin is no exception. The digital asset has seen a lot of development in the last couple of years and its value has gone up and down like a yo-yo in during the last 18 months.

Some crypto analysts have claimed that it is becoming more like gold since it has several properties that make it similar to the precious metal while some experts prefer to think of it as a global reserve asset.
As a global reserve asset, bitcoin would be an option for investors to pursue when they want to protect their net worth. With a potential recession coming, some analysts believe that Bitcoin can help these investors weather the storm. However, crypto investor Dan Zuller thinks that bitcoin is still too risky.
In a tweet, Zuller points out that that bitcoin is still considered as a risk-on asset. This means it has the potential of following market trends if the market starts dropping. This is quite the opposite of what most market analysts state as they believe that digital assets will be immune to negative changes in the market.
1/ Sharing some thoughts on what happens to #crypto & digital assets during the next economic downturn. Some think digital assets are still "risk-on" assets & thus expectedly carry the risk of contagion (w/ higher correlations) in a global macro bear market.

— Dan Zuller (@danzuller) January 24, 2019
Zuller pointed out that most historical recessions affected public stock markets. One of those hardest hit will be Silicon Valley stocks and will cause share values to be quite volatile. Zuller believes that digital assets like crypto currencies will also be subjected to the same risks.
However, he did note that bitcoin and Ethereum might end up becoming global reserve assets but he does not expect that to happen in the near future. He not only pointed out the short term risks associated with bitcoin but also said that cryptocurrencies haven't fully proven themselves in the areas of economic independence and monetization.
Crypto Analysts Disagree

Not everyone subscribes to Zuller's viewpoint as there are a number of crypto analysts who believe quite the opposite. Travis Kling of Ikigai thinks that once the U.S. Federal Reserve reduces Quantitative Easing (QE) then crypto assets would be able to outperform competing assets in 2019.
Another crypto investor, Ryan Selkis, thinks that bitcoin can prove a good hedge against an inflationary recession. As the CEO of Messari, a well-known crypto content portal, Selkis thinks that the next financial meltdown will be the proof that bitcoin can be the perfect asset to store value in.
Selkis thinks that a lot of investors will turn to digital assets and cryptocurrencies to store value when financial markets get hit hard. With bitcoin being the most well-known digital asset, many people will turn to it so that they can protect their value.