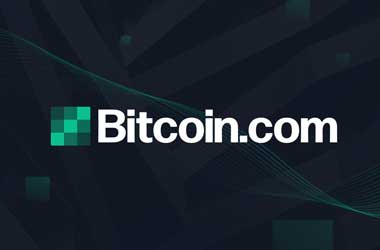 Bitcoin.com promised that it would open its new crypto exchange with a negative trading fee and the company kept its promise. Bitcoin.com new digital trading platform created a lot of noise in the market and had more than 11,000 traders pre-register. Early adopters will get a set of promotional offers that will last the next three months. This includes "negative" 0.3 percent trading fees. 

That is a big boost to traders since it can allow for bigger earnings on trades. The promo will last until the end of the 3 month period or till they reach cumulative trades worth of $1 million. Plus, those who preregistered will get a 25 percent off future transaction fees.

Bitcoin.com – Official Channel
Careful Selection Of Currencies

A digital exchange is only as good as the currency it trades. Bitcoin.com was pretty careful in selecting which digital assets to include for this platform. Currently, the four major digital currencies are represented: Bitcoin, Bitcoin Cash, Ether, and Tether. 

Traders can use them to trade with other digital currencies. The current list has Ripple's XRP, Stellar, Litecoin, Tron, EOS, Dash and Zcash.  The exchange also plans to add more currencies to the mix in the future.

The Bitcoin.com brand is one of the big names in the business right now. This is surprising for many considering how new it is on the market. Led by Roger Ver, one of the early proponents for Bitcoin adoption, the platform offered Bitcoin back in 2017. 

This was the result of the block size debate that rocked the bitcoin world in 2017 and resulted in Bitcoin Cash, a new iteration of the cryptocurrency. Instead of the small block size of the original bitcoin, Bitcoin Cash has a 4 MB block that will allow for more transactions in the block.

Ready For More

Registered in St. Kitts and Nevis, the platform already has 11,000 traders on board thanks to the preregistration.

In a statement, Danish Chaudhry, managing director of the new exchange, said
Bitcoin.com is one of the most trusted brands in the industry. We've had a great reception from the community already with over 11,000 pre-registers. Crypto is all about accessibility to the financial system. We've been on a mission to make crypto usable for all.

Chaudhry thinks that Bitcoin.com is ready to challenge the big names in the industry, which includes Coinbase and Binance. Besides its new crypto exchange, Bitcoin.com also has a peer-to-peer trading platform for Bitcoin Cash. Additionally, the company offers one of the most popular mobile wallets for Bitcoin and Bitcoin Cash storage.