US dollar down on concerns over US tax reform plan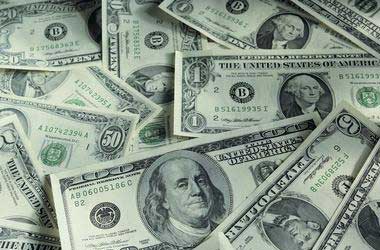 In our September 21st report, we had forecast the GBP/USD pair to decline from the level of 1.3510. Furthermore, we had also mentioned that we may go short in the currency pair and simultaneously purchase a put option to gain from the downtrend. As predicted, the pair declined to 1.3300 levels within one week. That gave us profit in both trades.
On the basis of facts presented underneath, we forecast a bullish reversal in the GBP/USD pair, which is currently trading at about 1.3200 levels. Only an outline of the US tax reform plan was introduced by the Trump administration last week.
Still, economists were quick to assess the probable impact on the US economy. While there is no denial that the GDP of the US will increase by as much as $10 trillion over a period of ten years, analysts point out that the tax plan may increase the current account deficit and national debt. Notably, Trump had earlier stated that he would go ahead with the tax plan only after trimming down the health bill. However, Trump was unable to achieve his objective.
BrexitCentral
Ulrich Leuchtmann, Commerzbank's head of Forex markets, is of the opinion that the five year time period allowed for repatriation of funds will dilute the positive effect on the US dollar as companies will repatriate at their convenience.
Paul Ashworth, an economist at Capital Economics, said that countries which have opted for a similar reform in the past did not see any significant increase in investments, employment, economic activity, or productivity. On the contrary, companies resorted to an increase in dividend payout. Another analyst, Viraj Patel at ING Group, echoes a similar opinion and has advised his clients to fade the US dollar against those currencies where the domestic economy is on a growth track. The Fed has raised rates
twice this year and another one is expected in December. Looking ahead, the frequency of rate hikes may decrease as the benchmark rate nudges towards 3%. All these factors are expected to keep the US dollar in a decline. In the meanwhile, the Pound got an unexpected boost from Michel Barnier, the EU negotiator.
Barnier and the UK's negotiator David Davis have confirmed considerable progress in the fourth round of Brexit negotiations that took place last week in Brussels. While acknowledging progress in the exit bill negotiations, Barnier also appreciated Theresa May's Florence speech, which is believed to have aided a breakthrough in talks. The Pound is mainly driven by sentiment rather than economic data. Thus, a positive development in Brexit talks is expected to drive the Pound upwards against the Greenback.
The GBP/USD pair is now trading near a major support level of 1.3215. Furthermore, the stochastic oscillator, with a reading below 20, indicates an oversold scenario. Thus, we can expect a bullish reversal soon.
To gain from the probable uptrend, we may open a long position in the GBP/USD pair near 1.3210, with an order to book profit at 1.3370. To mitigate risk, a stop loss order will also be placed near 1.3120.
Additionally, we may also invest in a high or above option to gain from the uptrend. An option expiring in a week will be picked from a suitable binary broker when the pair trades near 1.3210.
---
Related Articles
On May 29th, a predicted a downtrend in the GBP/USD pair and an interest to go short at 1.2840 levels,
Last week, lower-than-anticipated second-quarter economic expansion of Australia resulted in a decline of the AUD/USD currency pair by 200 pips.
The decline of the Euro, unresolved issues in the Euro zone and the Brexit referendum had a negative impact on