Novartis beats Street's EPS view, Cosentyx sales up 136%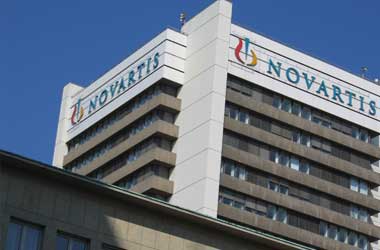 Despite posting a 17% y-o-y decline in the fiscal 2017 first-quarter net income, the stock of Swiss pharmaceutical giant Novartis Ag (NYSE: NVS) has appreciated by about 5% to $81 in the past one month. The company also reported 1% y-o-y decline in Q1 revenues. Better than expected core operating earnings was primarily responsible for the appreciation in the stock price.
Additionally, the uptrend was also supported by an increase in the sales of psoriasis drug Cosentyx. Overall, as explained below, the positives more than offset the negatives. Thus, we expect the stock, which closed at $80.63 on Friday, to soon cross the 12-month high of $83.58.
In spite of a 2% increase in the sales of innovative medicine, Novartis reported a decline in the fiscal 2017 first-quarter revenues to $11.54 billion, from $11.60 billion in the similar quarter last year. However, the reported figures were roughly in line with Zacks Consensus estimates.
Novartis
During Q1 2017, the sales of chemotherapy drug Gleevec declined 35% y-o-y to $544 million. That resulted in a 17% decline in Q1 2017 net income to $1.67 billion, or $0.70 per share, from $2.011 billion, or $0.85 per share, in the corresponding quarter last year.
Core operating income was $3.01 billion in the recent quarter, compared with $3.261 billion last year. On a per share basis, the core earnings of $1.13 per share in the quarter ended March 2017 were lower than the $1.17 reported for the year-ago quarter, but greater than Zack Consensus estimates of $1.10 per share.
The Innovative Medicines segment reported quarterly net sales of $7.7 billion. In particular, the sales of Cosentyx drug increased 136% to $410 million, while the sales of Entresto increased $67 million to $84 million in the first-quarter. Promacta and Jakavi posted 35% and 34% growth to $175 million and $162 million, respectively. Strong sales growth in Europe enabled Tafinlar+Mekinist combo record a 27% growth in sales to $187 million. In the US, Zarxio and Glatopa 20mg recorded strong growth leading to revenues of $274 million, up 30% y-o-y in constant currency basis, in the Biopharmaceuticals division.
The company also received approval for Kisqali, a drug for treatment of postmenopausal women with HR+/HER2- advanced or metastatic breast cancer.
Looking ahead, Novartis continues to expect FY17 net sales to be broadly in line with full year 2016. Thus, considering the strong growth in sales of patent drugs and reconfirmation of fiscal 2017 revenue guidance, fundamentally, we expect the stock to remain bullish.
The stock is trading above its 50-day moving average. Furthermore, the Chaikin money flow indicator is above the zero line, while the stochasticRSI indicator is in the oversold region. Additionally, the price chart also indicates firm support at 80.50. Thus, a rally in the share price can be expected.
By investing in a call option offered by a suitable broker, we are planning to generate returns of up to 80% from the analysis. Before investing, we would also make sure that the stock of Novartis trades near $81 in the NYSE and the contract is valid until June 7th.
---
Related Articles
Last week, chip maker Intel Corporation (NASDAQ: INTC) announced its decision to acquire an Israel-based company Mobileye, a self-driving car
The head of German's stock exchange has said that unless the proposed merger between London Stock Exchange (LSE) and the
Gun manufacturer Smith & Wesson Holding Corporation (SWHC) reported a better than expected fiscal 2016 fourth-quarter revenue and non-GAAP earnings.