AIG UP on Q1 2017 earnings beat, additional share buyback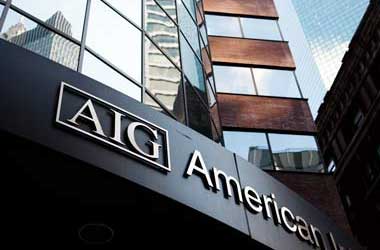 The stock of multi-national insurance company American International Group Inc. (NYSE: AIG) had appreciated by nearly 8% to about $63 in the past ten days.
Expectations of good performance in the March quarter had pushed the price upwards and the insurer did not disappoint when it announced the results last Thursday.
AIG reported a swing to profit in the fiscal 2017 first-quarter, from a net loss in the similar period last year. Additionally, there are a few more reasons, which are described below, to forecast further rise in the share price.
Total revenues increased 7% y-o-y to $12.6 billion in the recent quarter. Higher net investment income aided an increase in revenue during the quarter ended March 2017. But for lower premiums written in the commercial Property & Casualty business, the revenue growth would have been much higher.
AIG
The New York-based company reported fiscal 2017 first-quarter net income of $1.12 billion, or $1.18 per share, compared with a net loss of $183 million or $0.16 per share in the similar quarter last year. The earnings estimates of analysts were $1.08 per share.
The Q1 2017 after-tax operating income nearly doubled to $1.37 billion or $1.36 per share, from $765 million or $0.64 per share in 1Q16.
Net premiums written in the commercial insurance segment were down 17% y-o- y to $3.6 billion in the first-quarter. The decline was mainly due to reinsurance and remediation in the US casualty and property business. However, pre-tax operating income increased $187 million to $849 million.
During the recent quarter, net premiums written in the consumer insurance segment increased $13 million y-o-y to $3.785 billion. Net investment income increased 20% to $1.94 billion in the consumer insurance segment. This resulted in a 49% increase in pre-tax operating income to $1.05 billion.
During Q1 2017, AIG's core adjusted return on equity (ROE) jumped to 10.2%, from 6.8% in the prior year's similar quarter. Disciplined capital management and expense efficiencies contributed to an increase in ROE.
The company is having tremendous success in its cost cutting program. This is evident from the 18.6% y-o- y decline in the operating expenses to $2.4 billion.
AIG also announced that its Board has allocated $2.5 billion, in addition to the $1.3 billion available under the current share repurchase program. During the quarter ended March 31st , 2017, AIG had repurchased approximately $3.6 billion worth common stock. Additionally, shares worth $1.1 billion were purchased from April through May 3, 2017.
The Board of AIG also declared a quarterly dividend of $0.32 per share, payable on June 28, 2017.
The stock has broken the resistance at 61.80 with a bullish gap. The stochastic oscillator is in the bullish zone and the MACD indicator is rising. Thus, further appreciation in the share price of AIG can be expected.
A trader can speculate on an uptrend in the share price by investing in a high or above option offered by a suitable binary broker. The option should remain active for at least one week and should be taken when the stock trades near $62 in the equity market.
---
Related Articles
Following the impressive third-quarter results that beat the analysts estimates, last week, the stock of International Business Machines (NYSE: IBM)
Stock markets in Europe are witnessing a declining trend as concerns grow around global growth prospects against the background of
Multinational insurance corporation American International Group Inc. (NYSE: AIG) reported the lowest second-quarter operating income in the aftermath of the